Okay, so I had 90 days to plan a wedding. Luckily my mom had moved back from Florida and she was a HUGE help. I loved my wedding day, we started out at the Garden Cafe in SLC. Where I ate SOO much good food. Then my family and Aarons headed down to Le Chateau in Provo where I had little time to get ready for the ceremony. I was so nervous, but I had my sisters and nieces there helping me get ready. After the ceremony was the reception, we had great food (so I heard) being the bride kind of sucks, you spend all of this time planning this wedding but then when it comes down to it all, you end up not really experiencing what you had planned. (seriously)
Anyways, you know the only reason people go on these blogs is for the pictures. So here are some from the "big day"
Right after the ceremony, I love my new husband!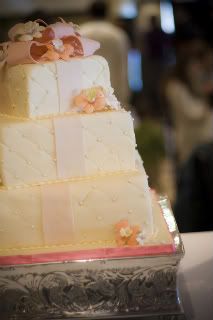 MY CAKE Was made by
Kari
It was gluten free and it was DELICIOUS! It was the first time that I had been able to eat cake in 4 years. I would recommend her for regular cakes as well she makes BEAUTIFUL wedding cakes gluten free as well as regular.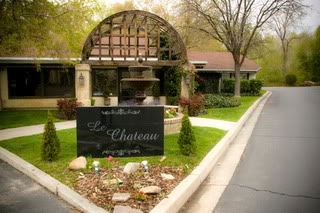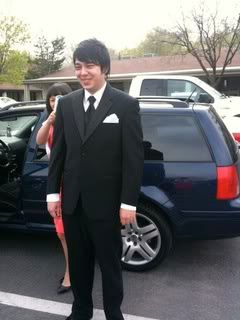 Aaron and his sister Amanda, the groom being "groomed" lol
We tried to drive to California the night of the wedding, HA! We made it to Nephi, Utah.. NEPHI..... Best Western baby. Too bad I didn't have a "Honeymoon" pregnancy. That would have been an interesting story.
The ladys!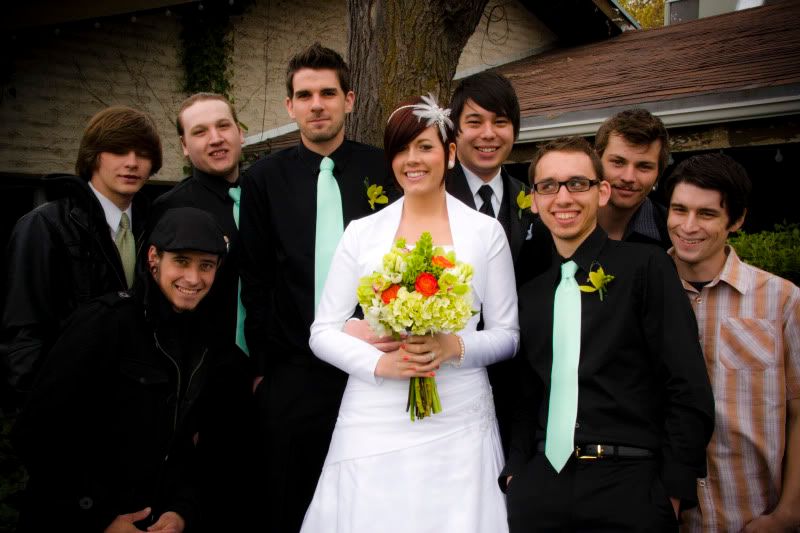 "men"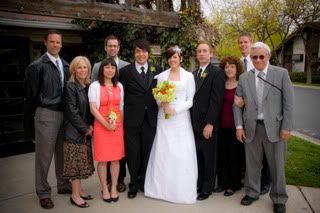 The Barretts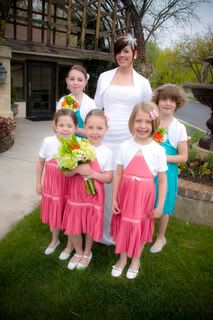 Me with my nieces
The Wolsey's
Mr. and Mrs. Barrett
Well, I tried to upload more photos but alas my photobucket crapped out on me. (I think we've all had enough of them anyways, right?)
Also a little sidenote AB wants me to inform y'all that the title "grin and bear it" does not refer to our marriage. It's just me trying to be witty with my new last name haha makes me laugh that he even cares about what the blog is called.